NEW VIDEO! Surf & Turf Wars pt. 1 OUT NOW!
Hey Eddheads! We've got a new Eddisode out today! We've been working a very, very long time on this one. It's called Surf & Turf Wars pt. 1 and it's out now! Get your claws into a summer beach adventure, Eddsworld style! This new episode features the amazing voice talent of Stefan Johnson, Robert Benfer, Chris O'Neil, Stuart Ashen, and way more! It's also the first Eddisode released in 4K, and it's one of the longest videos we've ever published. Woo!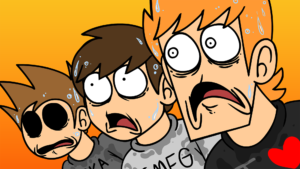 Watch the new Eddisode right here on YouTube! As always, thank you for your amazing support!
[Sidebar Ad]
[Sidebar Ad]