NEW POSTERS! Beaster Bunny and Spares official merch!
Hey Eddheads! We're very excited to announce some new official merch! The team worked hard to bring these Beaster Bunny and Spares posters to life. A new Eddisode and a classic…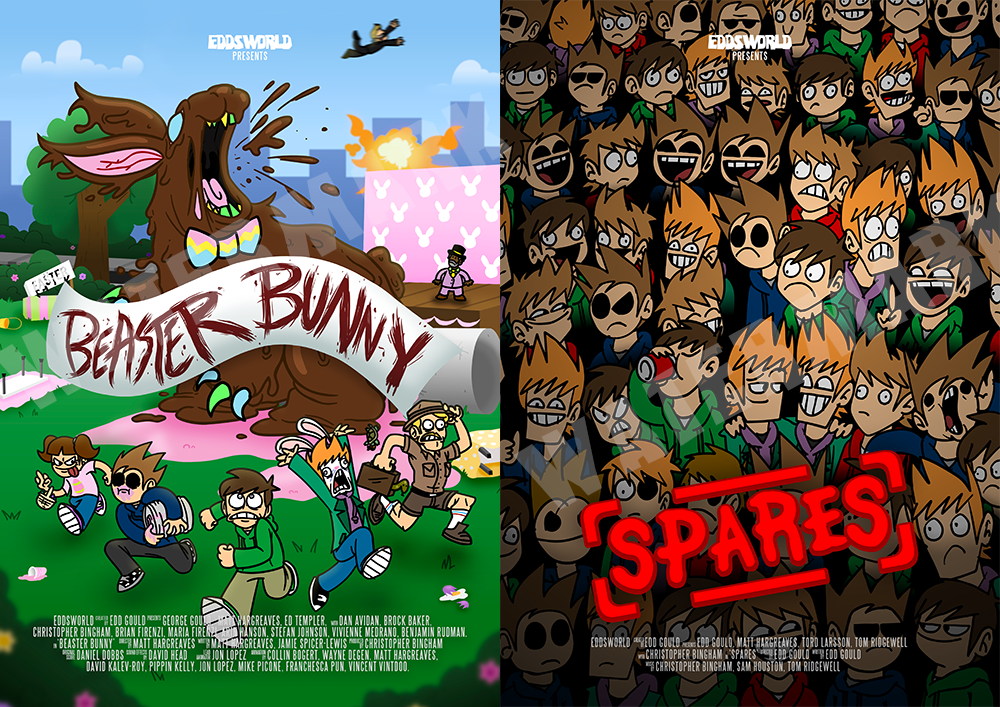 You can order both posters right now from the Official Eddsworld Store. We also have a bunch of other designs including The End, MovieMakers, WTFuture, and PowerEdd… As well as badges, t-shirts, and other fun stuff! Buying official merch is a great way to support Eddsworld AND get something awesome for your wall.
[Sidebar Ad]
[Sidebar Ad]