Welcome to the ALL-NEW Eddsworld website!
Hey you! Yes, YOU! Welcome to Eddsworld.co.uk, the official home of Eddsworld. It's been offline for a while, we know, but now it's back! Look at it!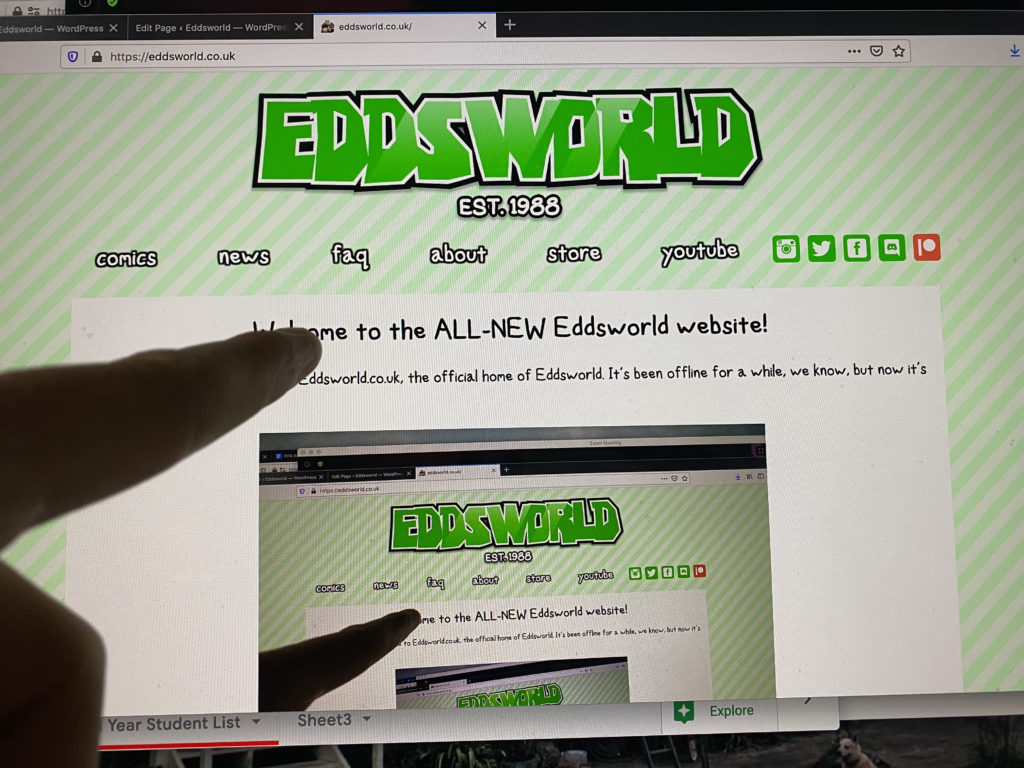 Isn't it beautiful? Isn't it everything you ever dreamed of?
We're going to use this site to host brand new comics (and all the old ones too), blog posts, announcements, and more! It also has links to all the other places on the internet where you can find Eddsworld stuff.
Start browsing comics with the big green navigation buttons, find your favourites, laugh, then do something else I guess. We're not your dads.
Thank you for all your support! – The Eddsworld Team
[Sidebar Ad]
[Sidebar Ad]